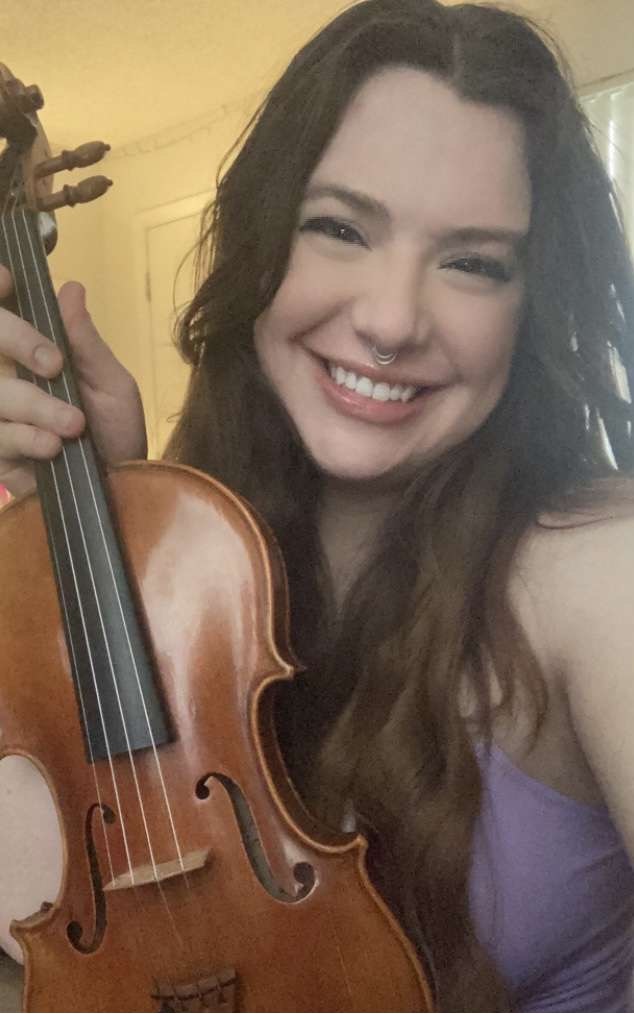 Sondra Robinson - Violin, Viola and Upright Bass
Sondra began her music journey right here with us at Golden Music! She picked up the violin at the young age of 9 right here at our store, and has been hooked ever since. She has dedicated her life to perfecting her musical skills, and her bubbly and welcoming personality makes her a perfect fit for teaching children and beginners.
Throughout her career she has performed with multiple orchestras, chamber groups, and ensembles. She placed Principal 2nd in All County orchestra two years in a row, and was awarded with high honors in music in both high school and college. Through her journey with Golden Music, she has expanded her knowledge and understanding of stringed instruments and techniques, and has mastered the teaching skills and charisma needed to help her students thrive in the art of music much like she has.
Book a Tryout