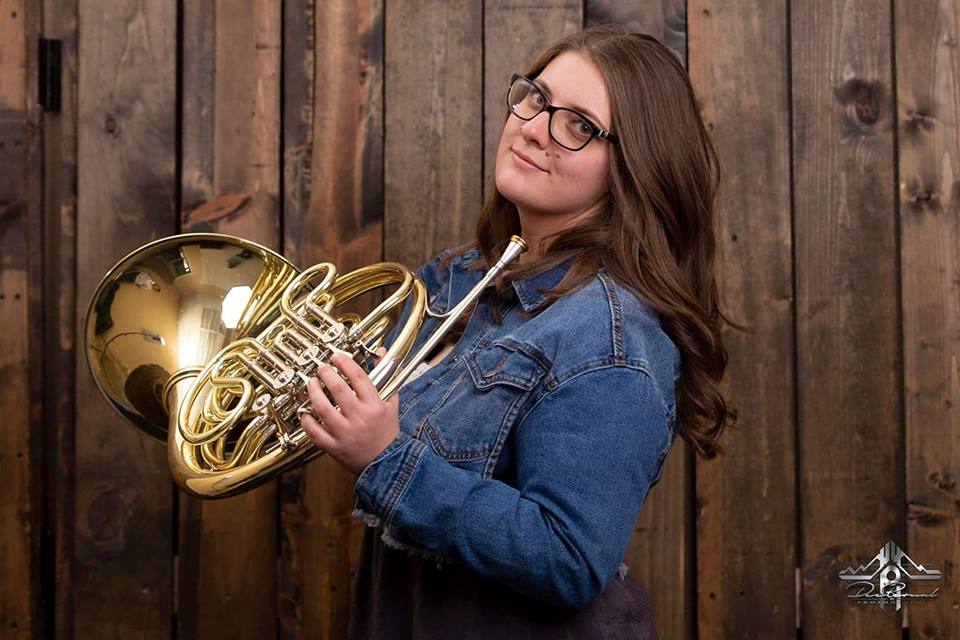 Janice Baugh - High Brass: Trumpet, French Horn
Janice Baugh is a professional horn and trumpet player originally hailing from Fort Worth, Texas. She completed her undergraduate studies at Texas A&M-Commerce and received her masters in music from the University of New Mexico. Before moving to Colorado, Janice served as the assistant principal horn of the Lubbock Symphony Orchestra. She is currently an active freelance musician across the states of Colorado, New Mexico and Texas, having notable performances with the New Mexico Philharmonic, the Santa Fe Symphony, and the Festival Ballet of Albuquerque. Janice has also toured as a soloist with her duet group, The High Desert Duo, through the American south. Her students have won positions in the Texas and New Mexico All-State bands, achieved the highest ratings at solo and ensemble competitions, and have taken numerous "Best-in-Class" awards. When not performing, she dabbles in baking, drawing, and crocheting to spark her creative genius.
Book a Try Out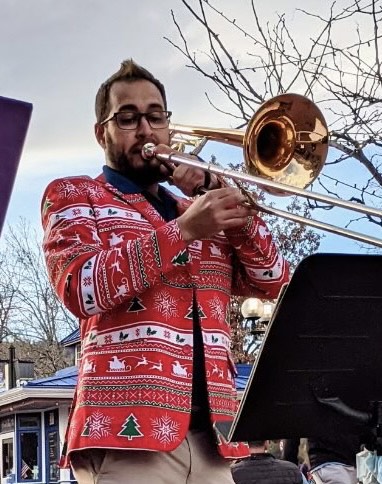 Benjamin Garcia - Low Brass: Trombone, Baritone, Tuba
Benjamin Garcia joined the West Colfax Music Studio in 2023 as a freelance trombonist and bass trombonist based in Lakewood, Colorado. He performs regularly across the front range with
ensembles such as the Colorado Ballet Orchestra, the Denver Philharmonic, and Metropolitan Jazz Orchestra of Denver, and also specializes in performance psychology. Ben completed music studies at the University of Colorado Boulder as a graduate of the Evans Scholarship program. A Colorado native, he was on fellowship with the Denver Young Artists Orchestra and was acting principal trombone for the Denver Philharmonic Tour of China in 2016. After Boulder he studied bass trombone at the Indiana University Jacobs School of Music. During that time he was a semi-finalist in for the 2021 Southeast Trombone Symposium Orchestral Excerpts competition. In addition to performance, Ben is a regular brass coach at over half a dozen schools across the front range from elementary to high school, also acting as a guest teacher in Jefferson Count and a golf instructor at Applewood Golf Course. His principal music teachers are Dr. Denson Paul Pollard, Dr. William Stanley, and Paul Naslund. When not teaching or performing, he
enjoys golf, chess, and fly-fishing.
Book a Try Out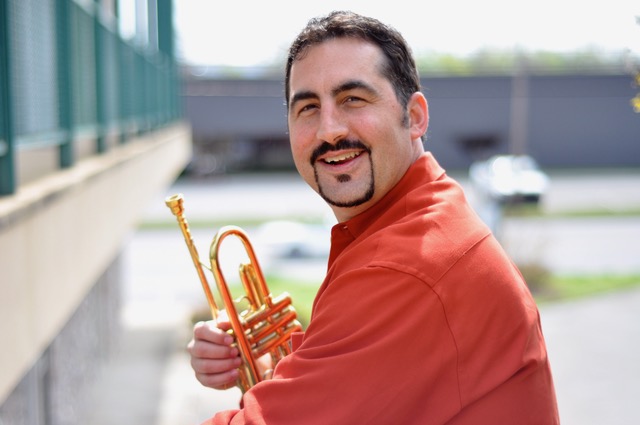 Jon-Paul Frappier - High Brass: Trumpet, French Horn
Trumpeter, Arranger, and Composer Jon-Paul Frappier has performed and recorded professionally for over 25 years with top music industry artists like Aretha Franklin, Lionel Richie, Kirk Franklin, and The Temptations. A Detroit native he has a versatile and eclectic background. His 2012 solo release "Funkybrass" as well as the 2010 "A Brass Christmas at The National Shrine" recordings display his range and versatility as a World Class Trumpet Player, Arranger, Composer, and Producer. His compositions and arrangements have been featured in 2016 on Fox's Rosewood, and Grey's Anatomy.
Jon-Paul has played, arranged and/or contracted for thousands of live shows and over 500 recordings. He was a member of Charles Walker and The Dynamites from 2007-2012. He toured with Grammy winner Mike Farris from 2009-2016. He has performed at The Hollywood Bowl, The Staples Center, The Montreal Jazz Festival, Austin City Limits Festival, SXSW, The Ryman, The Grand Ole Opry, and on 10 International Tours. J.P.has recorded with Producers like Kevin Kadish, Mark Bright, Brent Maher, Kevin Killen, Denny Diante, Ronnie King, Tommy Sims, and Keith Thomas. Jon-Paul has recorded at all of the major Nashville studios including; Ocean Way, Blackbird, Warner Brothers, RCA studio A, and House of Blues just to name a few.
Book a Try Out