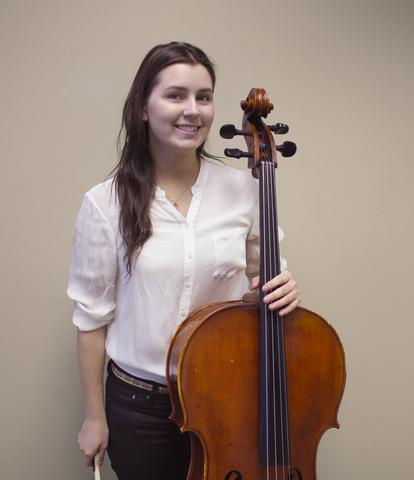 Meaghan Salton - Cello
Meaghan has a Masters in Music, Suzuki Cello Performance from the University of Denver, as well as a Bachelor of Arts in Music from Cleveland State University. She has a strong background in teaching, as well as an abundance of experience performing in numerous orchestras.
Sign Up
Joe Engel - Cello
Joe Engel's experience as a cellist is varied and eclectic. He holds a Bachelors degree in Cello Performance, a Bachelors of Music Composition and Theory, and a Masters degree in Cello Performance. Joe has had the privilege to study with some of the worlds best performers and teachers, including Daniel Morganstern, Jurgen de Lemos (former long-time principal of the Colorado Symphony Orchestra), and more recently, Matthew Zalkind (cello) and Pak Made Lasmawan (Balinese gamelan). With 14+ years of classical cello experience, an extensive knowledge of pedagogical, solo, chamber, and orchestra reportoire spanning Baroque - the present, he crafts his teaching approach to each student individually, based on their specific needs, goals, and learning styles. His laid back teaching style coupled with clear educational direction lead to an enjoyable and focused learning environment.
Over the past five years, Joe has studied, in depth, the aesthetics and performance of various non-Western musics, including Tuvan throatsinging, South and North Indian classical music, and recently spent an extended stay in Indonesia studying Balinese classical music (gamelan). His experience with a variety of non-western musics and teaching philosophies lend to his well-rounded experience and teaching approach.